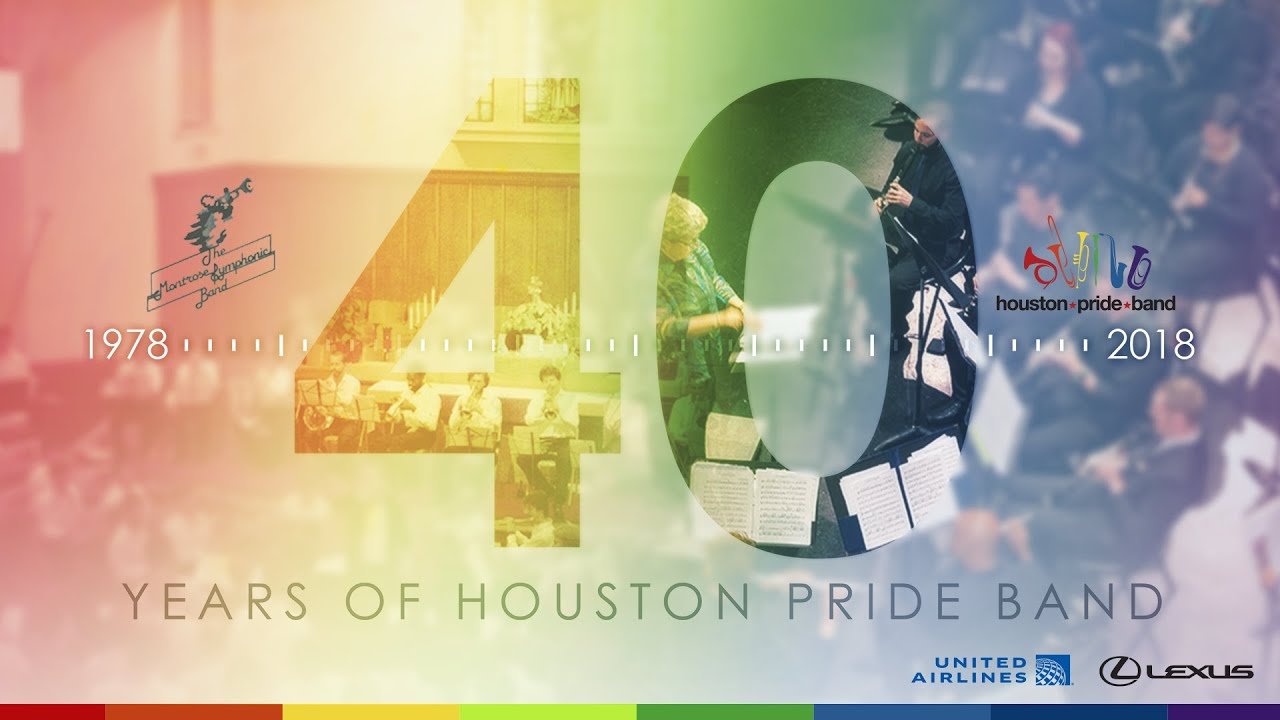 The Houston Pride band is excited to return to in person performances for our 44th season, and there's no better way than by hosting the national conference of the Pride Bands Alliance, an organization of LGBTQ concert bands.
The "Bigger and Brighter" concert is a celebration of Houston as a city and what makes us great. The concert will feature musicians from around the country with guest emcee's, Nancy Ford and St. John Flynn. The concert is set to take place on Sunday, November 21, 2021 from 7:00-9:30pm, at the Wortham Theater Center. It's a concert performance you won't want to miss.
After the Bigger and Brighter concert, join us on December 11th for a holiday presentation of

Prancers & Vixens

at MATCH. 8pm - $15

For tickets click here.
Serving as a community band since 1978.
Serving as a community band in Houston's gay, lesbian, bisexual, and transgender community, the Houston Pride Band has several groups that perform at community events throughout the year as well as concerts and parades. We also provide a fun social experience for musicians.
The Houston Pride Band has a proud history spanning four decades. Originally known as the Montrose Marching Band, the organization was formed by a small group of musicians in 1978 as a way to make new friends and to provide entertainment for Houston's gay and lesbian community. Click here for an in-depth article on the band's history.
The Houston Pride Band is a member of the Lesbian and Gay Band Association (LGBA), a national musical organization made up of over twenty-five bands across the nation and around the world. With LGBA, members of the Houston Pride Band have been able to participate at every Gay Games, several Presidential Inaugurations, and conferences throughout the world.